DIANA KIZLAUSKAS
BIOGRAPHY
Growing up, Diana was never far from a Crayola or colored pencil, drawing everything from farm animals to rock stars. Her formal education includes BA degrees in Art Education (UIC), Illustration (Ray College of Design/Illinois Institute of Art) and Advanced Drawing Workshops at The School of the Art Institute of Chicago. Her career began with illustrating advertising brochures, newspaper features, and greeting cards. But Diana's real passion was illustrating for children. She moved on to create over a dozen leveled readers and other educational materials for major educational publishers. Her work also caught the eye of trade and independent publishers. Though communicating with children through images and the written word has been her main focus, her work experience also includes school presentations and teaching various PreK-2 extracurricular classes. A more detailed history of her career in illustration is as follows: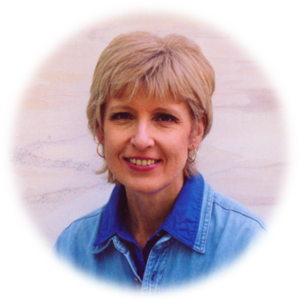 ADVERTISING/ EDITORIAL/ GREETING CARDS (1991-2000)
Brochures, booklets and promotional materials for:


American Can Institute, American Cancer Society, American Colloid Co., American Dairy Association, Aunt Jemima®, Barton Brands, Ltd., Beef Industry Council, Brach's®, Butterball®, Chex®, Glidden®, Kraft Foods, Inc., Labelmaster®, Land O' Lakes®, LaChoy®, McDonald's®, Nestle®, Orville Redenbacher®, Quaker Oats Co., Snap-On Tools®, Starkist®, Superior Foods®, Thermos®, and Ziploc®.



Over 100 general, humor, food, finance and special feature illustrations for The Daily Southtown, Chicago, IL (1991-99).


All Occasion, holiday and inspirational designs for Gallant Greetings Corporation, Schiller Park, IL


CHILDREN'S EDUCATIONAL/ TRADE/ E-PUBLISHING (2000 -2014)
Harcourt Achieve; Harcourt School; Macmillan McGraw-Hill; Pearson/Scott Foresman; Pearson Education; Quarasan, Inc.; JustKidsApps; Compass Publishing; EDCO/Ireland; Pauline Books and Media.
WRITING & ILLUSTRATION (2014 – present)
LETTUCE! (Bright Bear Books, 2013)
Christmas Best (Bright Bear Books, 2016)
Society of Children's Book Writers and Illustrators, PAL member
TECHNIQUES
The illustrations in Diana's portfolio are created digitally or have been produced using a combination of traditional (acrylic on canvas or colored pencil on paper) and digital media.